Why is it Important to Wear Steel Toe Safety Boots?
Why do you need to wear steel toe boots at work? Most of the industrial companies recommend their staff to wear steel-toed boots. Here is the reason why you should wear steel toe boots.
Workers employed in construction, warehousing, and logistics industries are exposed to a variety of workplace hazards, and foot injuries are quite frequent and common. Safety footwear, therefore, is important in safeguarding workforces from foot injuries. Steel Toe Safety Shoes are the preferred choice for many. These shoes protect the wearer from impact injuries. Workplaces where there are chances of getting hurt from falling objects, it is necessary to equip workers with steel toe safety shoes.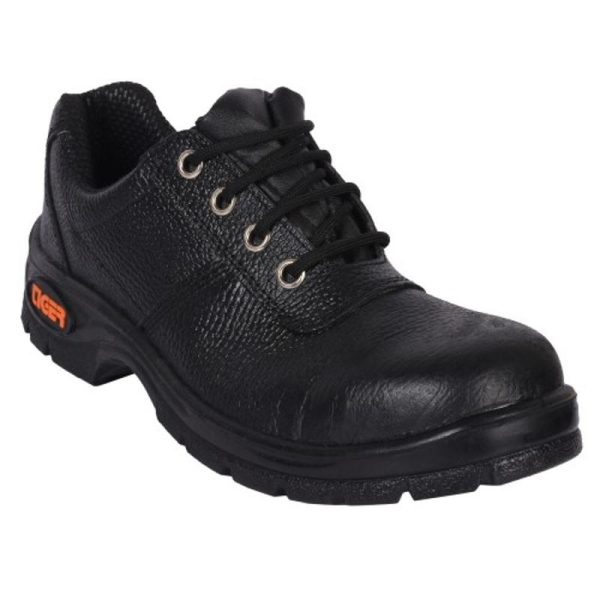 Importance of Wearing Steel Toe Safety Boots at Work
Protection from workplace injuries:
Steel-toe safety shoes protect against common workplace injuries such as lacerations, punctures, sprains, falls and crushing. Some steel toe safety boots can withstand pressure up to 75 pounds of falling weight from objects falling from a height of three yards.
Protection from tripping and sudden fall:
Steel to safety boots not only provide protection against impact injuries but also save you from unexpected tripping and falls. The soles of steel toe safety shoes are designed to offer the best grip even in case of slippery and wet conditions.
Water-resistant, Oil resistant, and Fire resistant :
Steel-toe safety shoes are skid-resistant, water, oil and chemical resistant as well. Therefore, these safety shoes are widely used by workers employed in chemical, warehousing, real estate, automobile, and pharmaceutical industries to safeguard workers from chemical spilling and fall hazards.
Comfort from standing for extended periods:
Steel-toe safety shoes are designed to keep the wearer's safety and comfort in mind. The inner lining of these safety shoes are not only soft but have sweat-absorbent material and make sure that the user does not feel discomfort even when he is wearing the shoe for prolonged periods.
Best of style and safety:
Gone are the days when safety wear used to look drab and old-fashioned. These days, the manufacturers of steel toe safety shoes combine the best of style, safety, and comfort to churn out the best in safety footwear. Steel-toe safety shoes made by Karam, JCB and Hillson sport the premium look and offer the best in class protection against various footwear injuries. 
Conclusion
With the emergence of online marketplaces, it has become easy to explore a wide range of safety footwear at reduced prices by shopping online. You get to choose from all leading safety shoe brands like JCB, Karam, Allen Cooper, Tiger and many more online at economical prices. Tiger Lorex steel toe safety shoes and Tiger Leopard steel toe safety boots are some of the popular safety shoe models available online. Karam, Stanley and Acme Storm safety shoes are some of the best selling safety shoes.